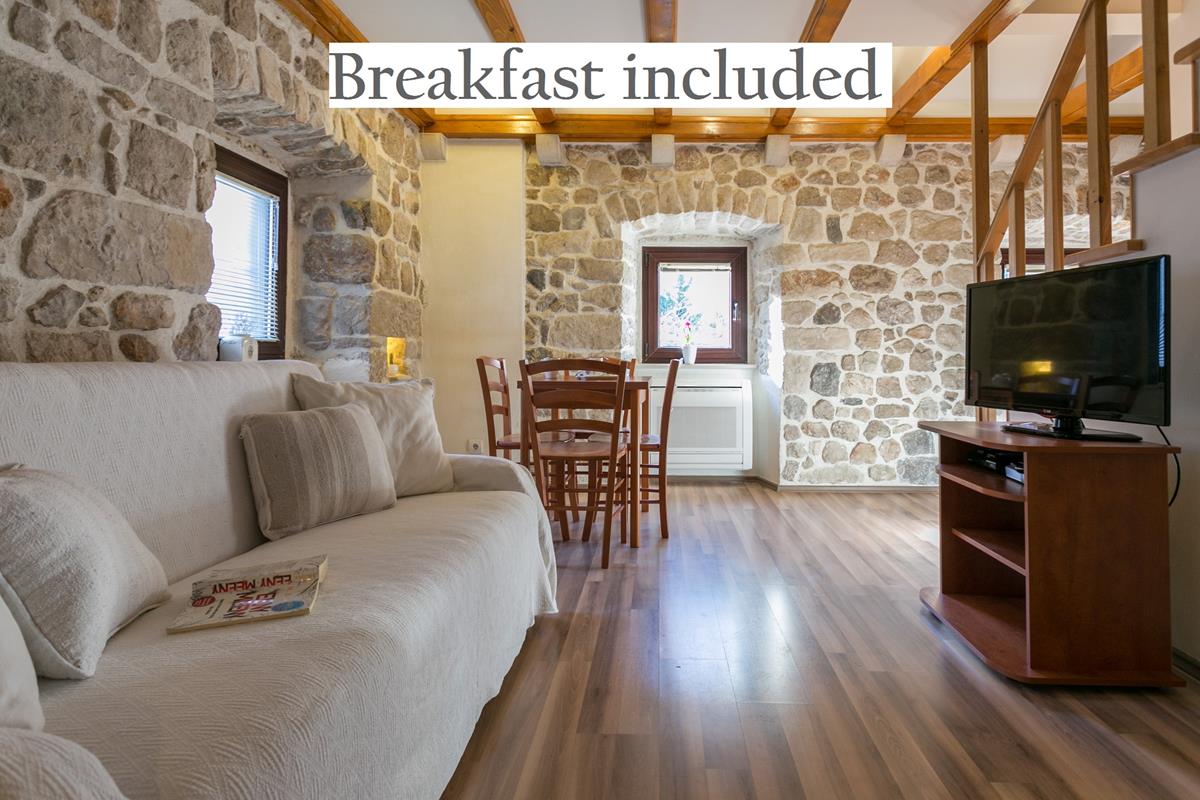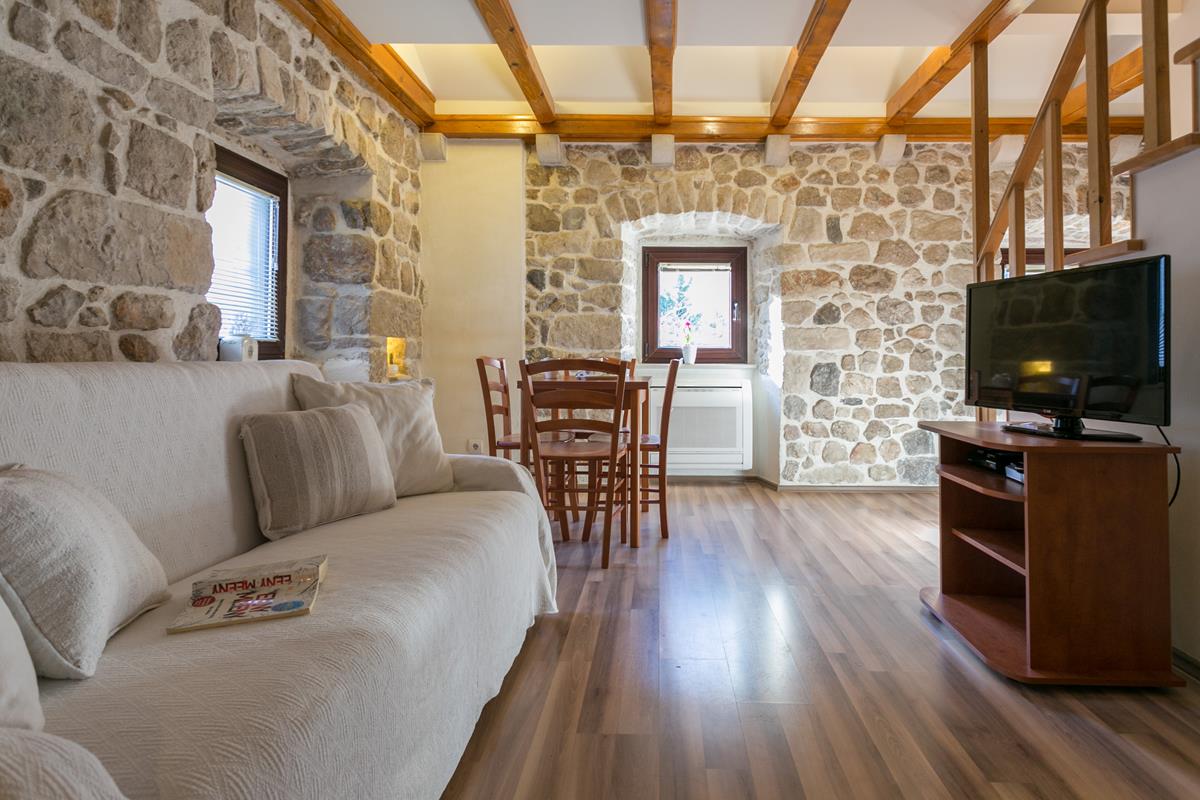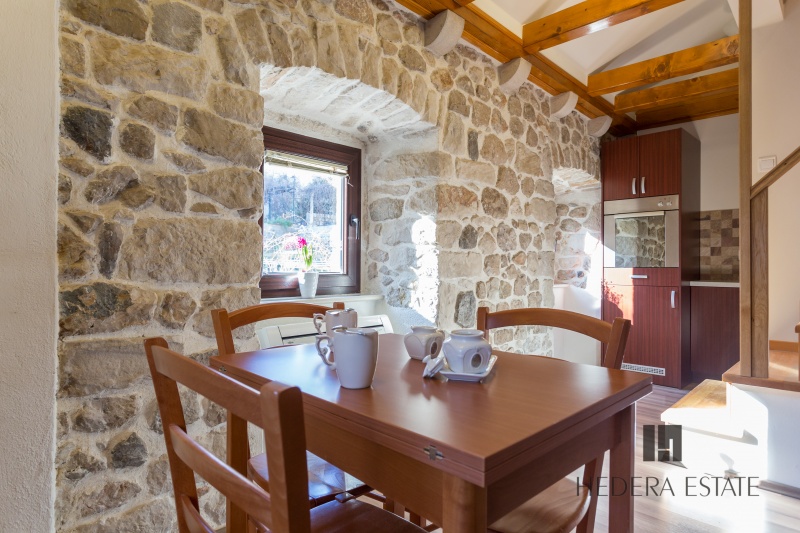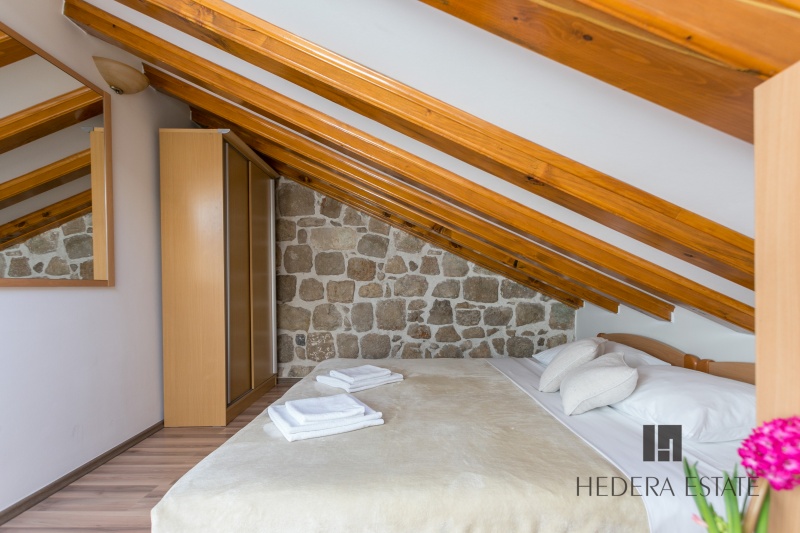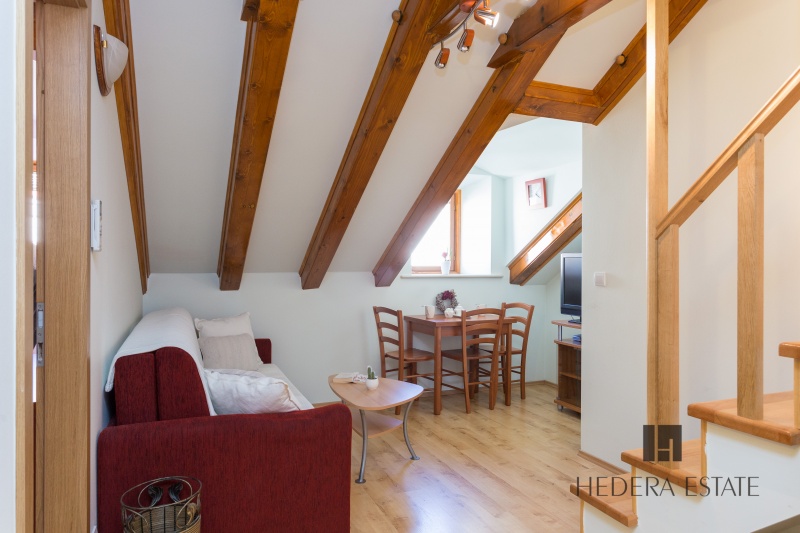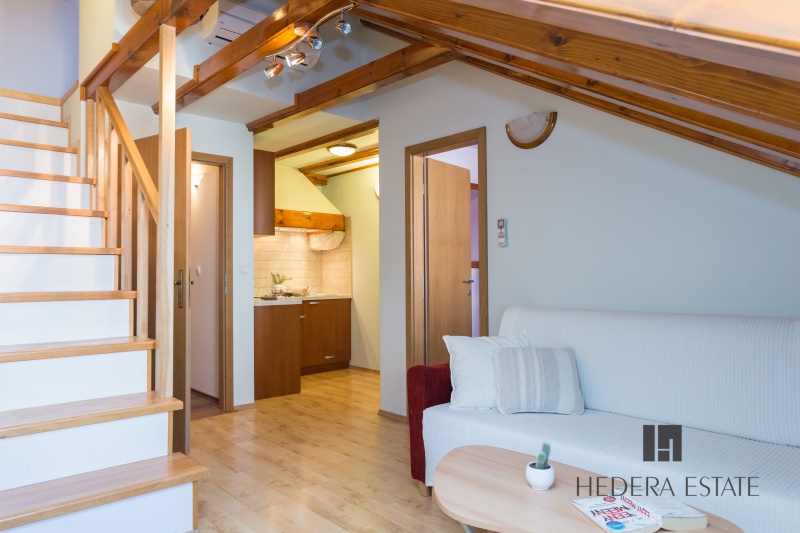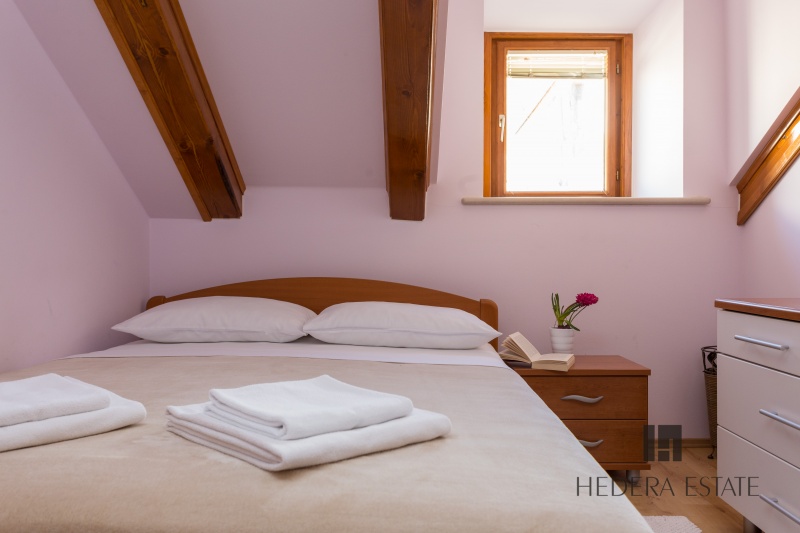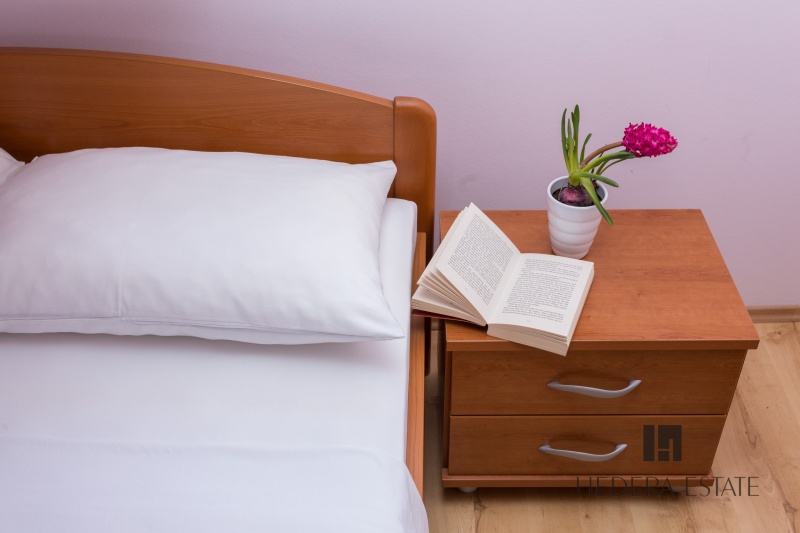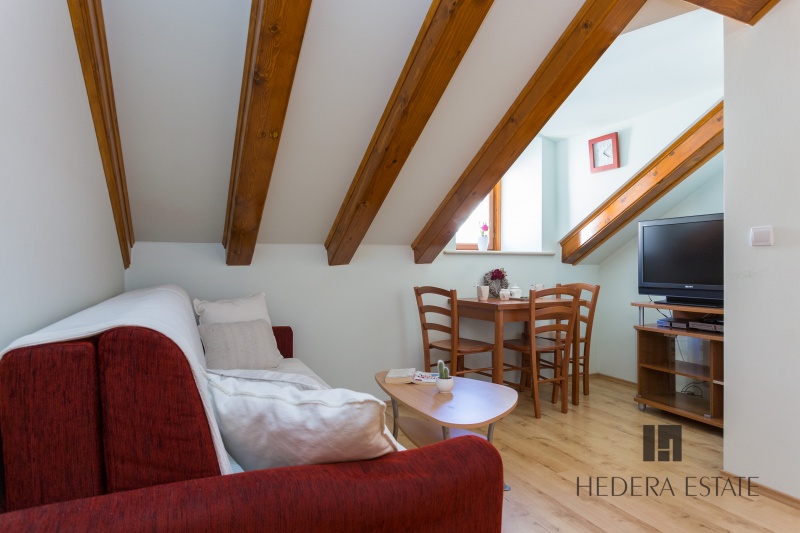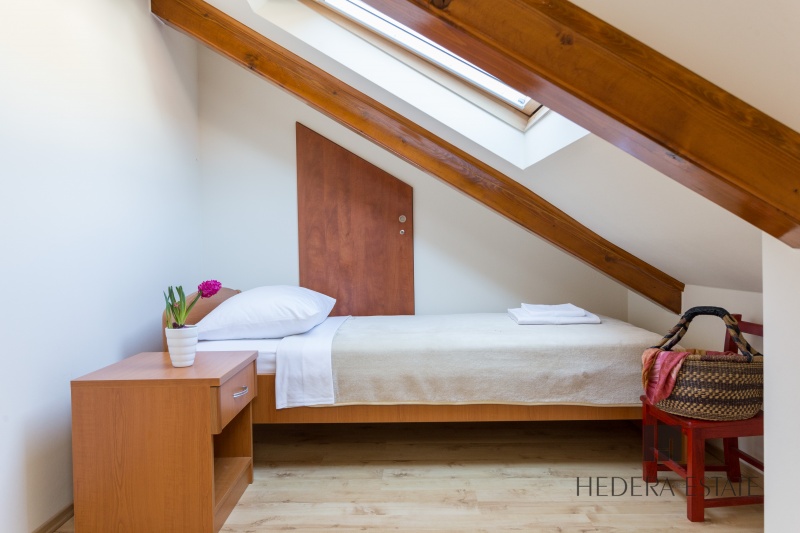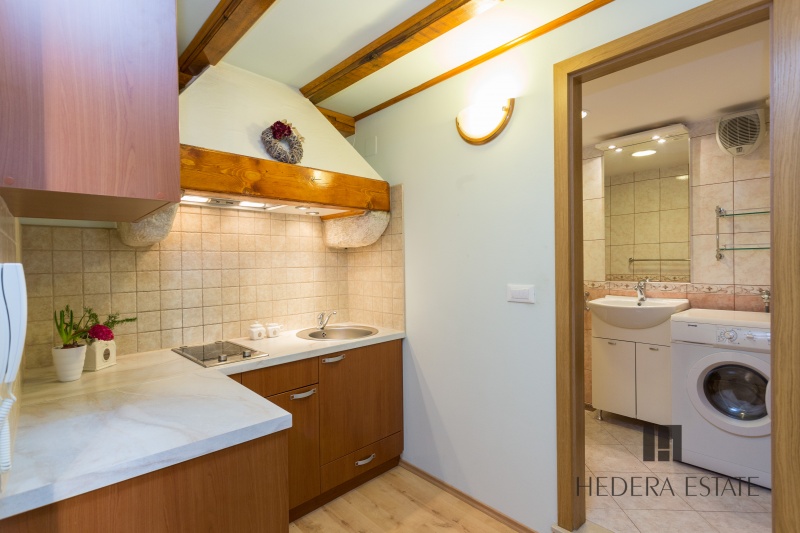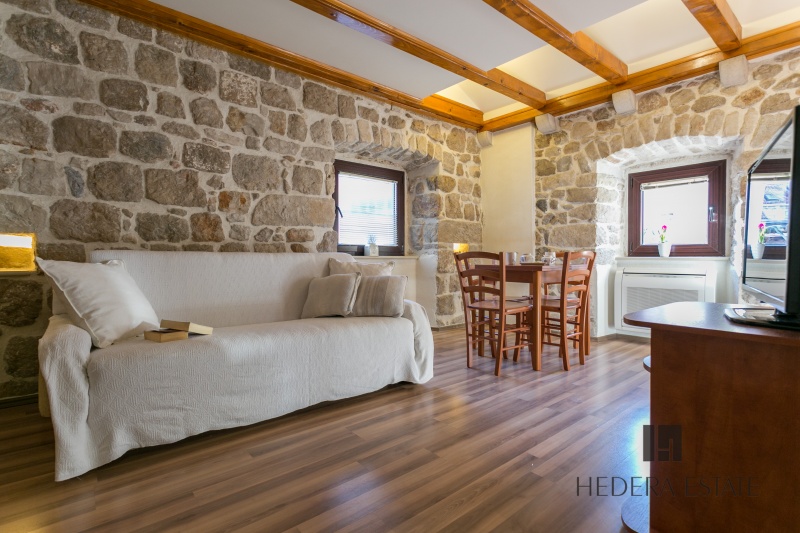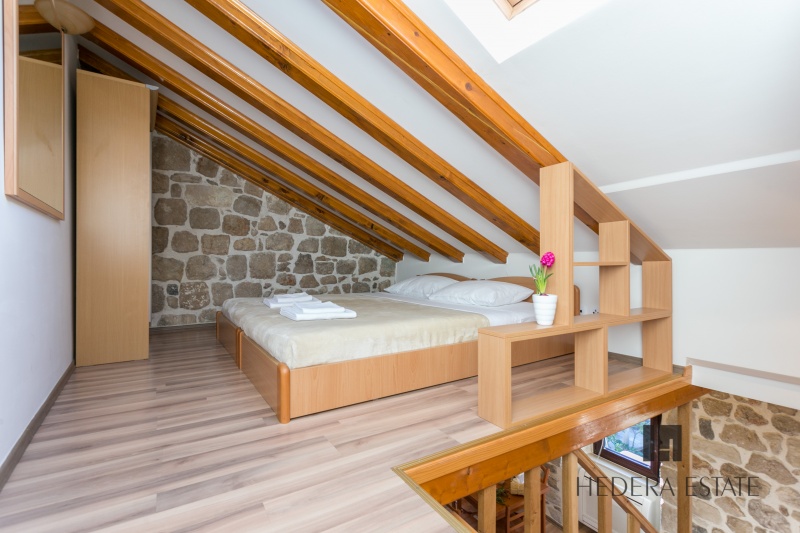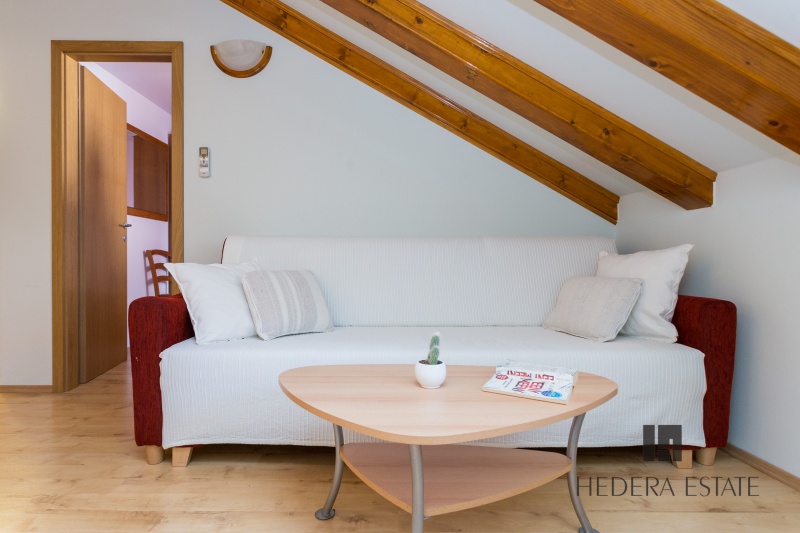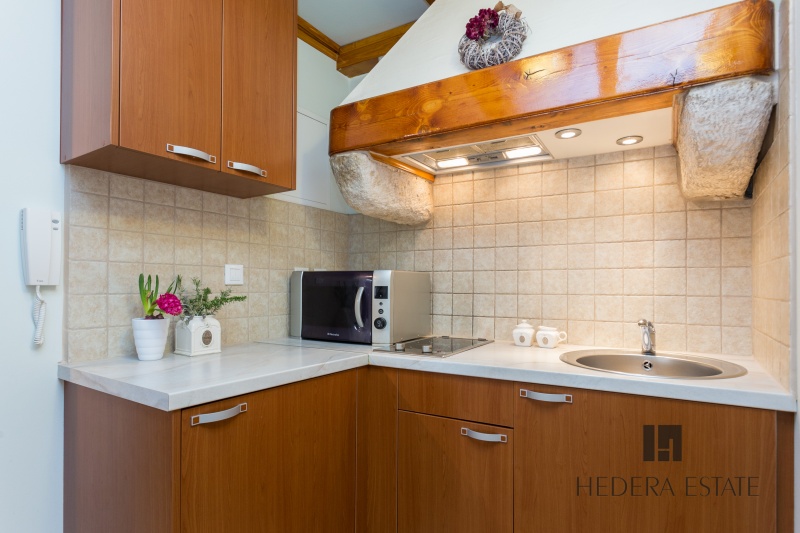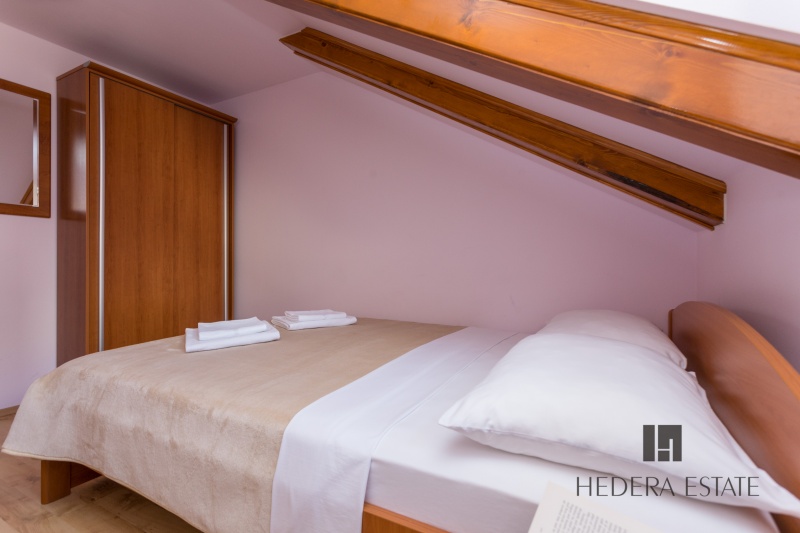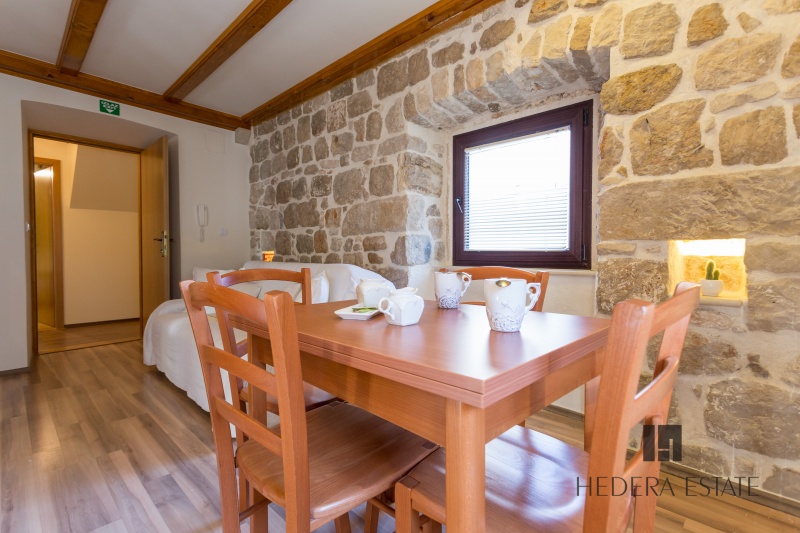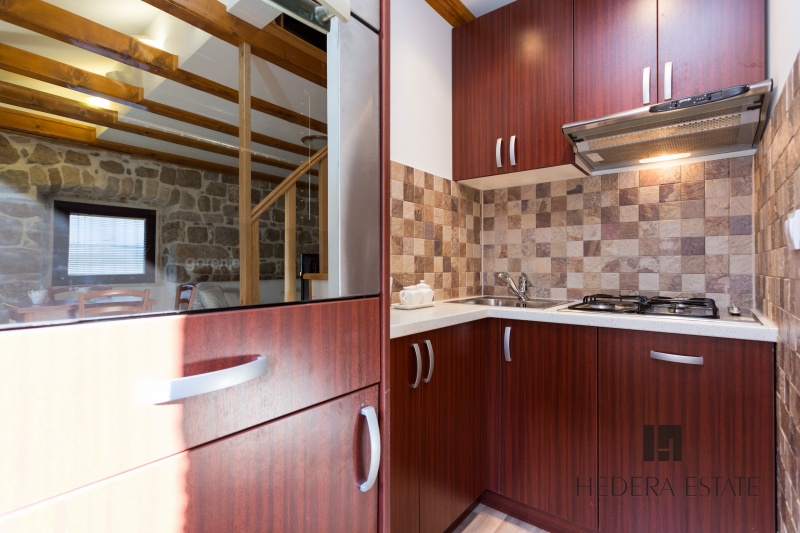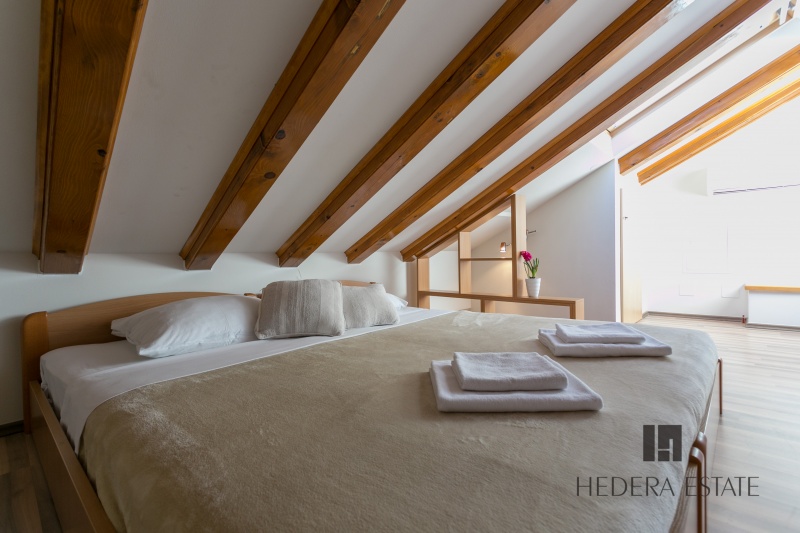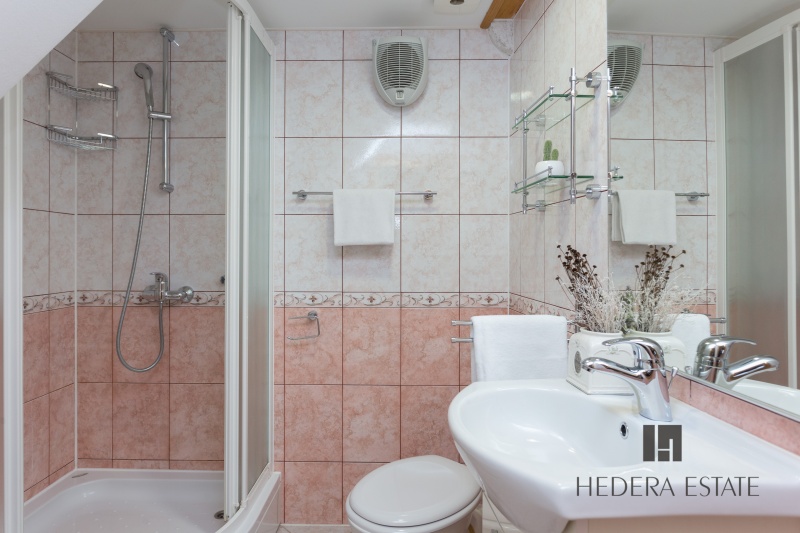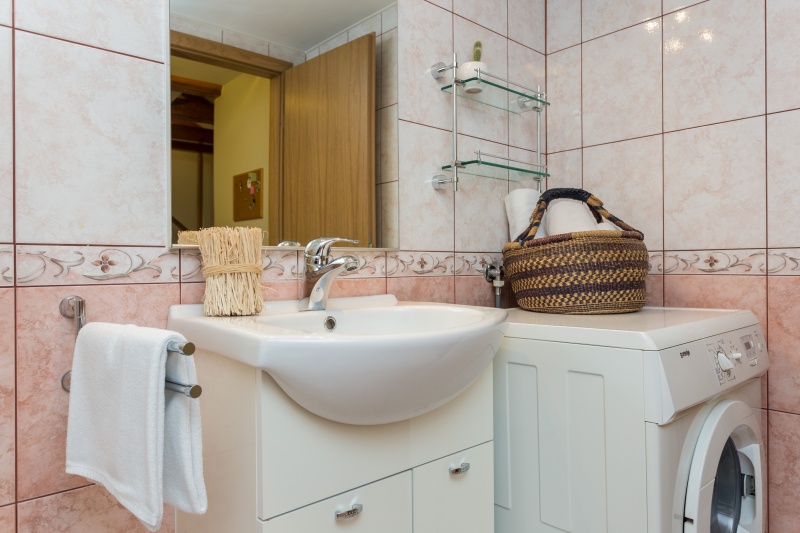 This is a lovely and welcoming joined apartment with one bedroom and two gallery rooms, located inside the Old town in an attractive part of Dubrovnik steps away from the main street Stradun. Experience the UNESCO protected Old Town, the night life, events and amazing restaurants by staying right in the middle of all happenings.


Stepping in the building there are 3 flight of stairs (45 steps) which lead up to the 3rd floor where Hedera A33 is located. It offers an authentic stone décor and minimalist style furnishing which best describes both properties, ideal for two families or friends staying together. The apartment consists of two apartments sharing the halls and the entrance doors look at each other, so each apartment has its own entrance. The first one has a double bedroom, a single room on a gallery level, a bathroom with a shower, a living/dining area and a small kitchen. The second one overlooks a green and peaceful garden and consists of double or twin bed on a gallery level, a living/dining area with a pull-out sofa bed, a bathroom and a full kitchen.
Amenities include A/C (in all rooms), Wi-Fi internet, washer, SAT-TV, iron, ironing board, hair dryer, safety deposit box and a full kitchen. It can be combined with with the apartments Hedera A6, A5, A31, A32, A34, A27 and A19 to accommodate up to 45 guests.


Entering the Pile gate entrance to the Old town, the apartment is located on a parallel street to the main street Stradun. There is convenient access as there are no steps leading to the property. Medieval architecture, coffee bars, restaurants and vividness looks back from every angle of the town and all that is reachable within a 3 minutes walk. The Old port with a well-scheduled boat connection to island of Lokrum is only 100 m away and the famous Banje beach is approximately 5-10 minutes away on foot.
Hedera A33 sleeps 5 (+1*) guests.

* Possibility to accommodate 1 additional guest on the sofa bed in the living room.
NOTE: Breakfast served at nearby restaurant is included in the price. Guests will receive vouchers at the check in.
Reviews
Madisson Krigbaum
Thursday, March 29, 2018
The apartments were wonderful! Perfect location, right in the middle of Old Town with spectacular views out all the windows. Everything was perfectly clean and we had plenty of space! They gave us a phone at check-in in case we needed to reach them in case of an emergency or any questions. Quite a lot of stairs but that was only an issue getting our suitcases up and down. Would definitely stay again!!
Casey Jones
Saturday, September 30, 2017
The location is AMAZING! The check in is at a different location, but they offer to bring you to the apartment, all while giving great tips of things to do and see. Cute loft style apartment.
Paulo Valencia
Saturday, September 16, 2017
Place is very well located and clean. The service to pick you up at the airport is very convenient, we were 5 people and it was a large van. We really recommend this place to stay in Dubrovnik
Sleeps 5(+1)
3 bedrooms
2 bathrooms
Kitchen, dining area and living room
Located in the Old town
Distance to Banje beach: 10 minutes walk
Distance to Buza beach: 5 minutes walk