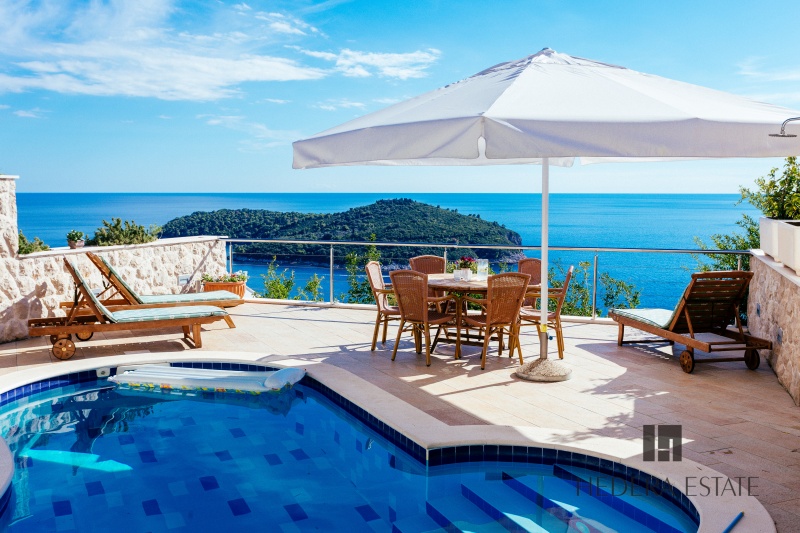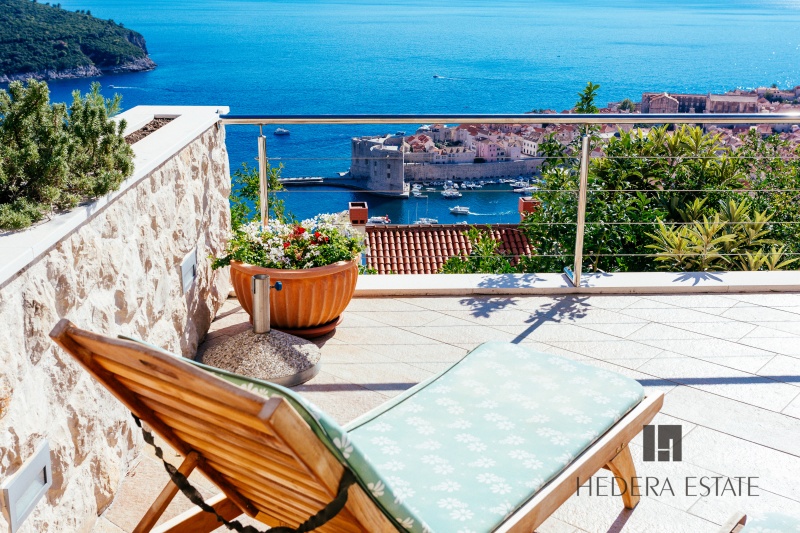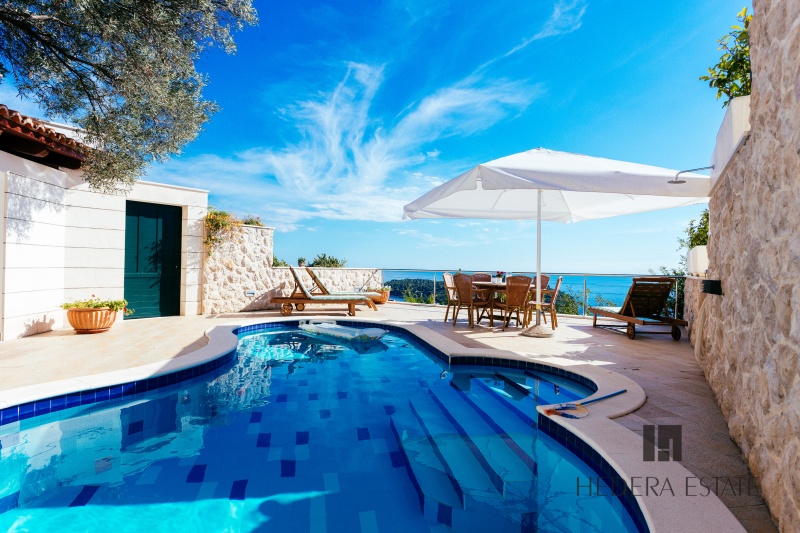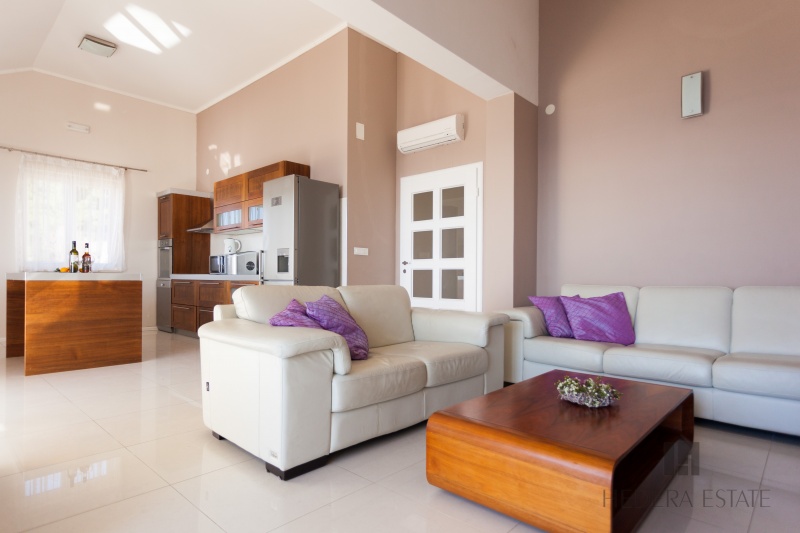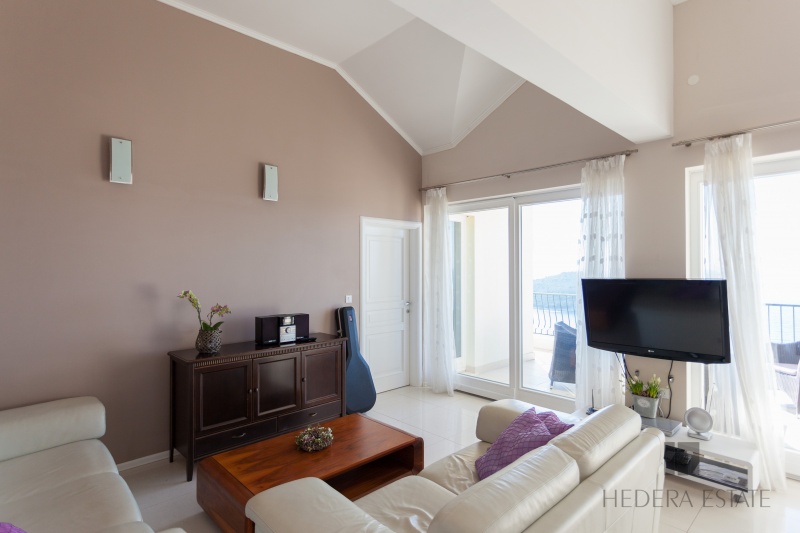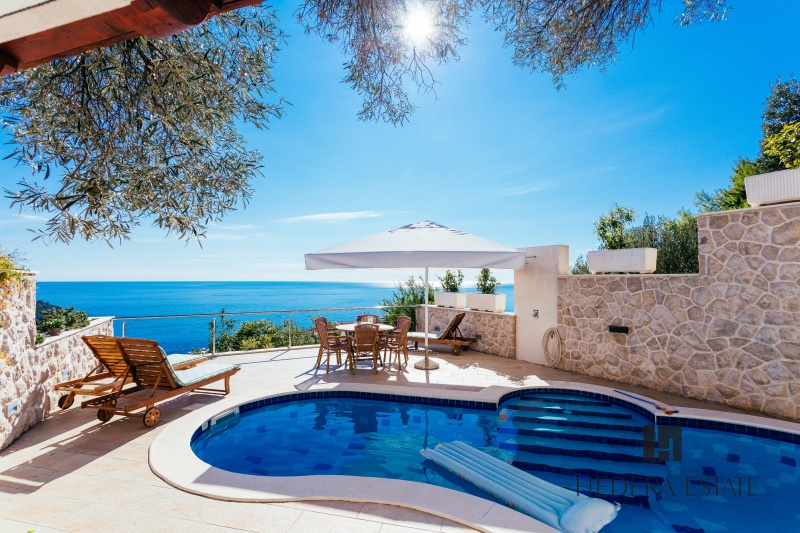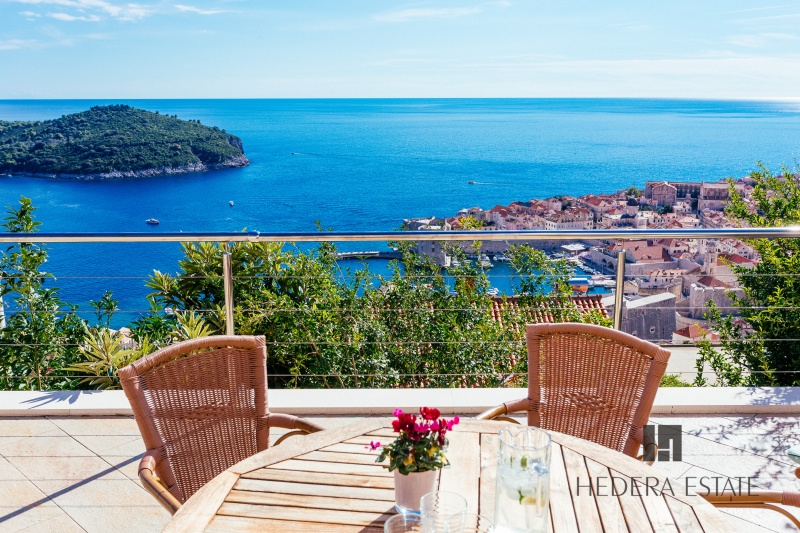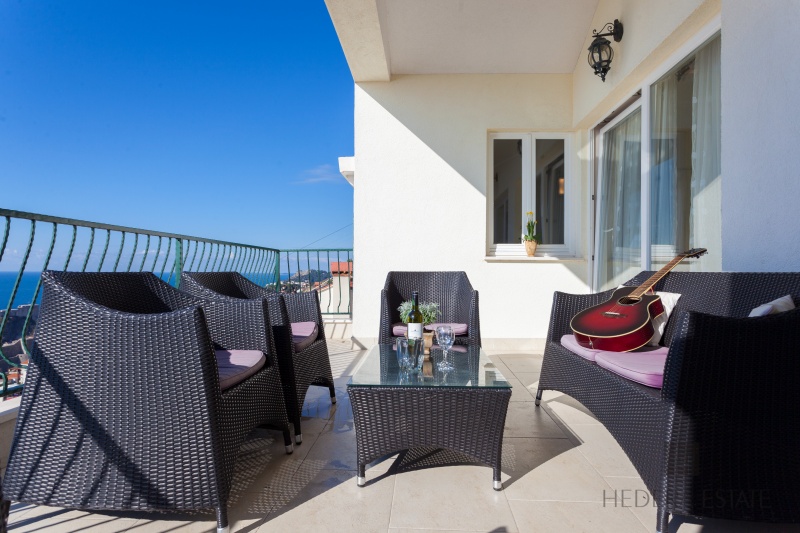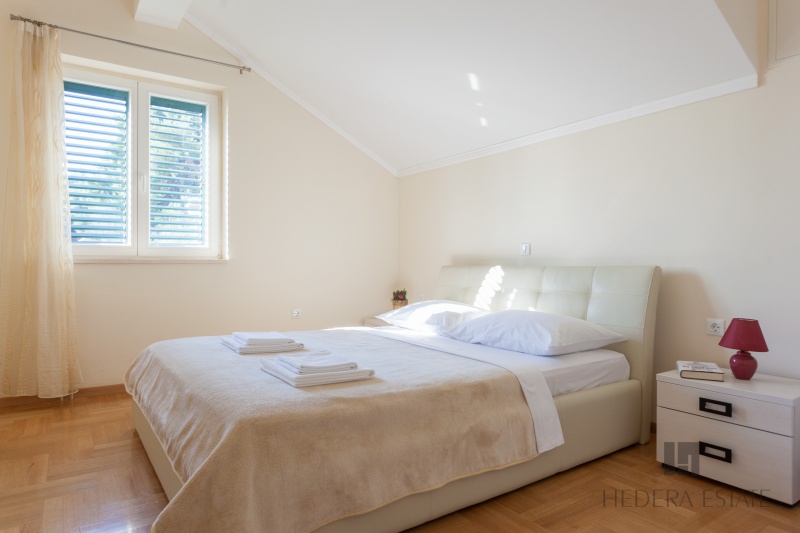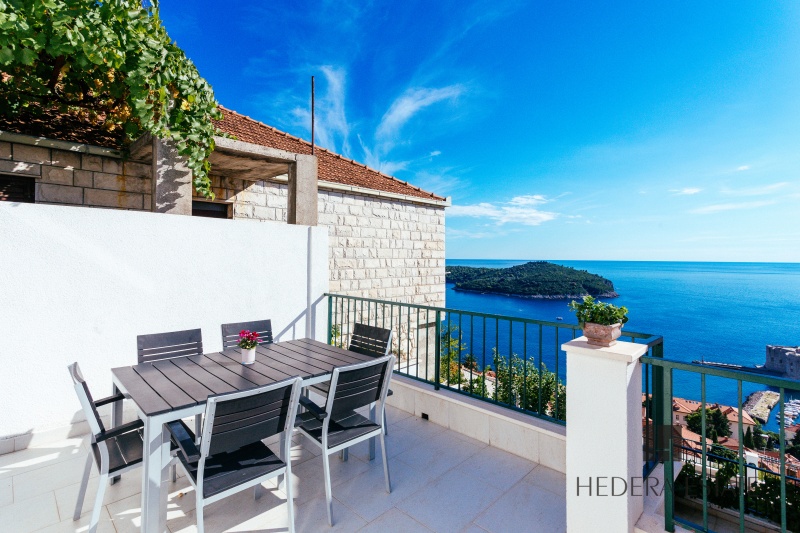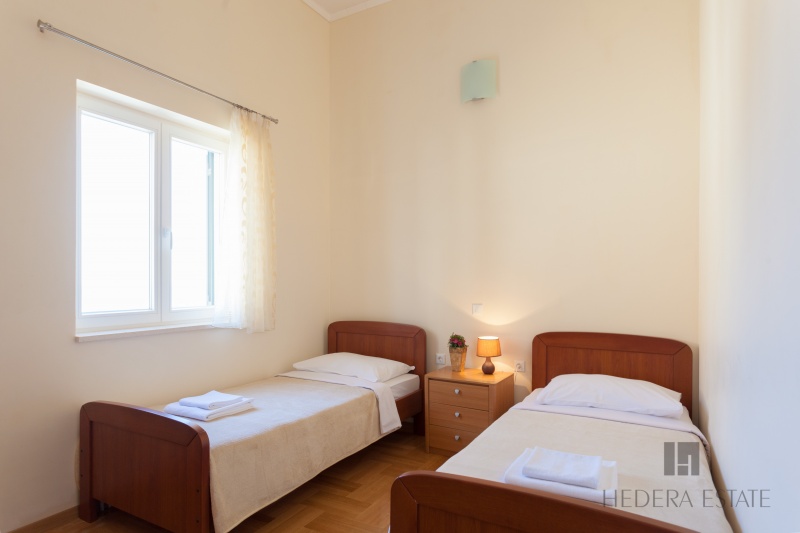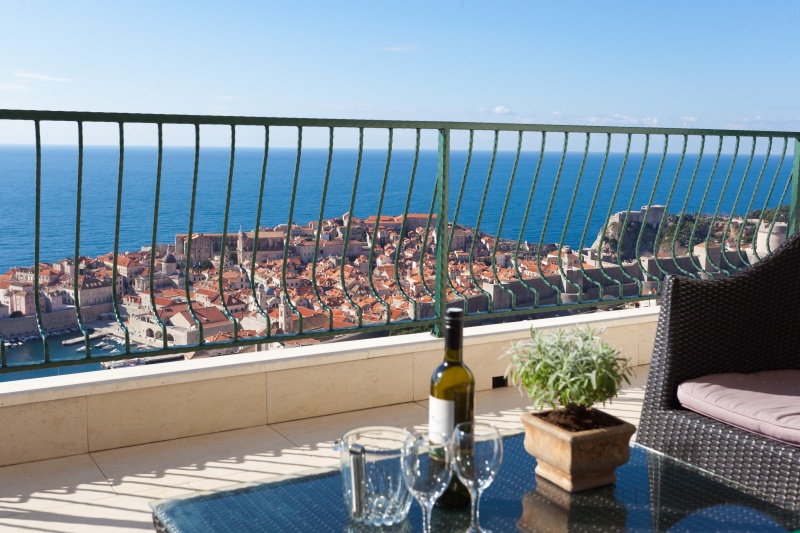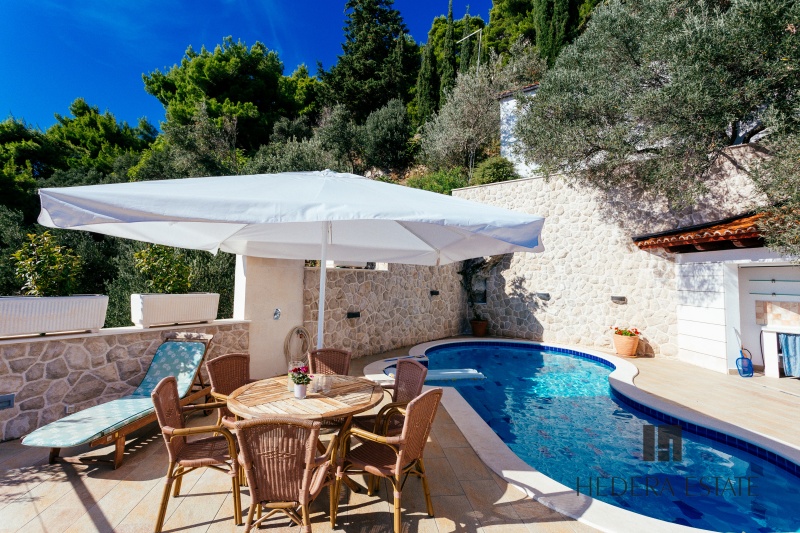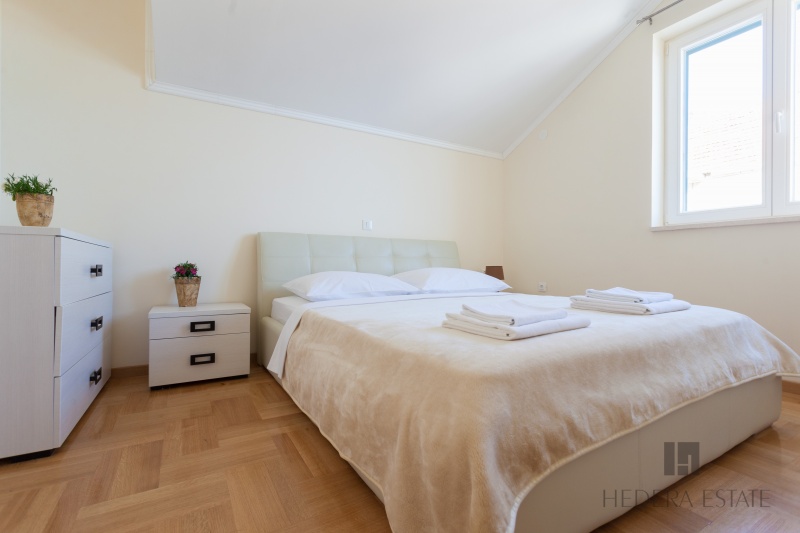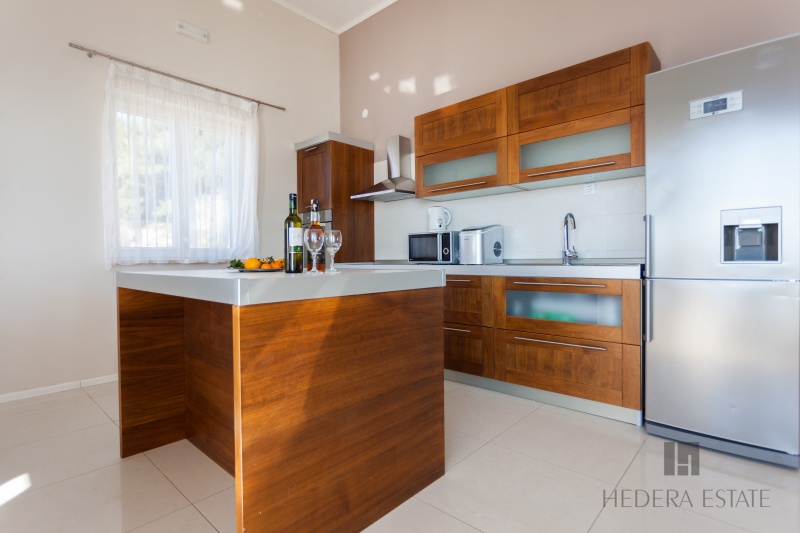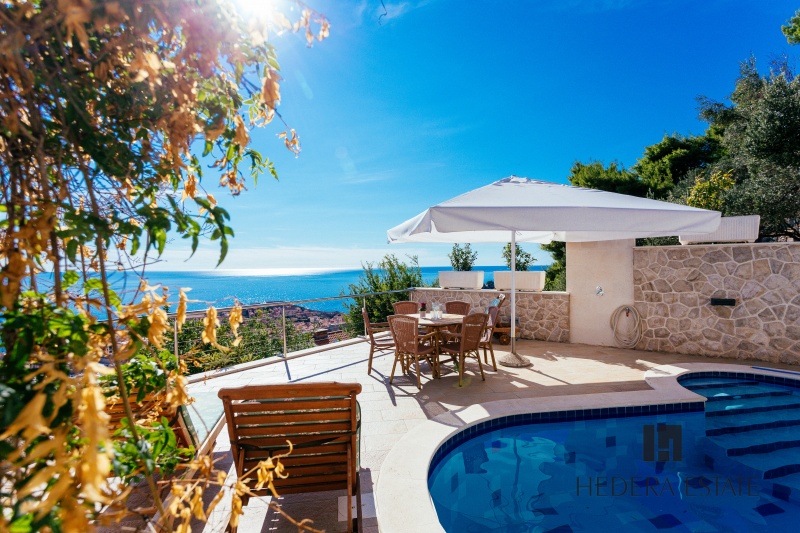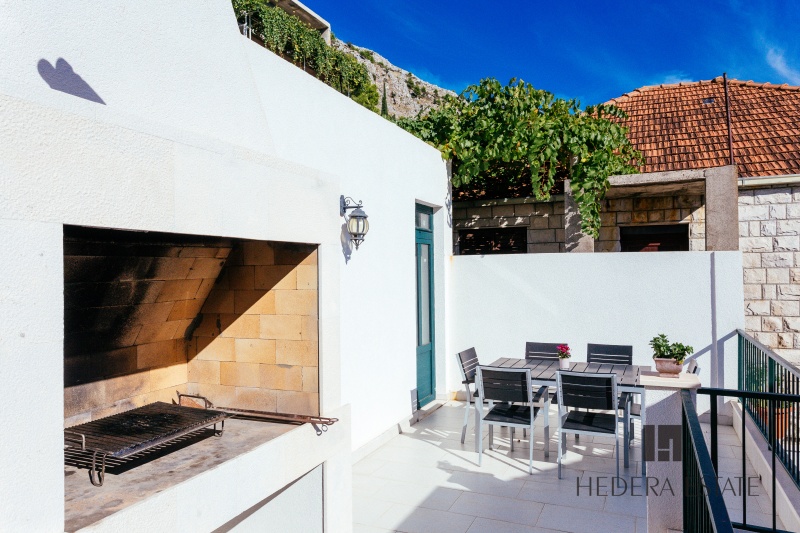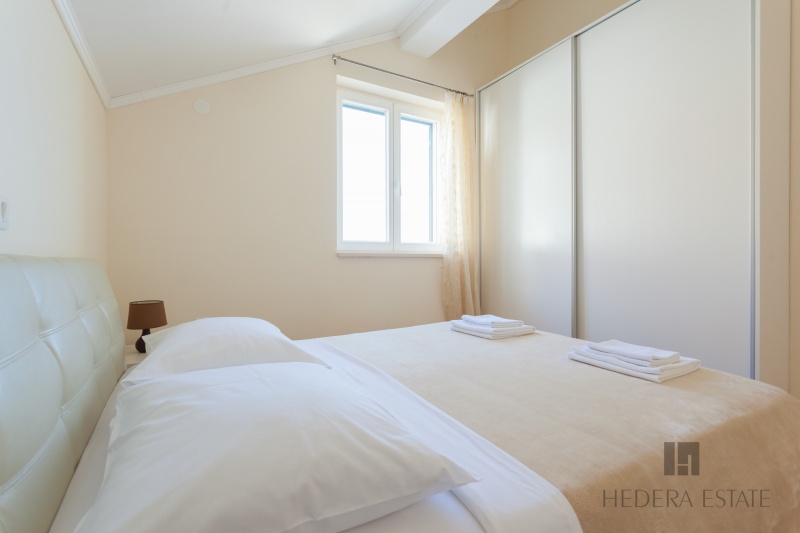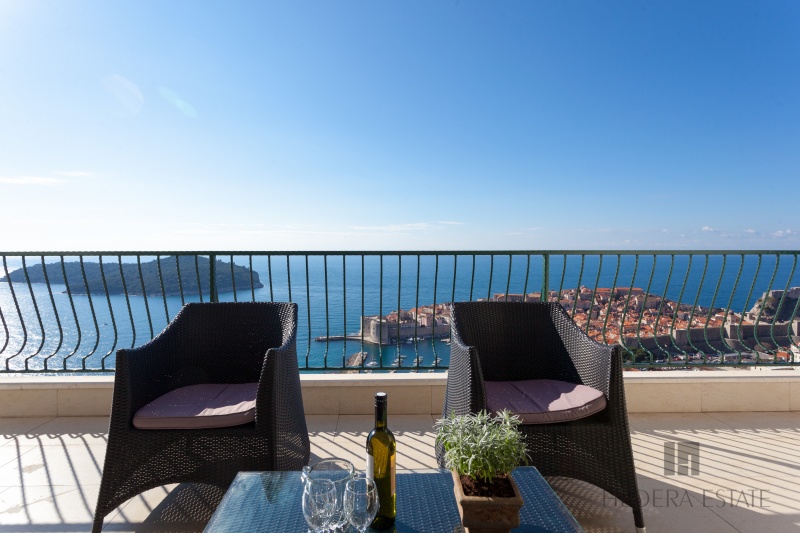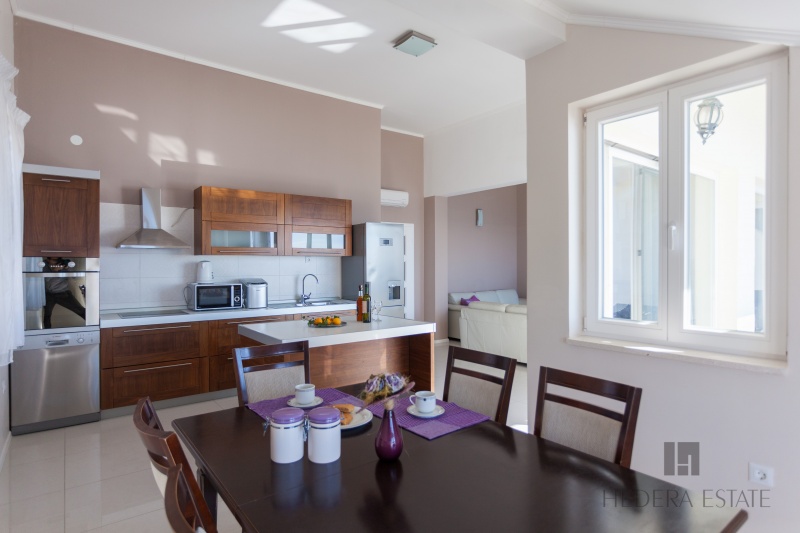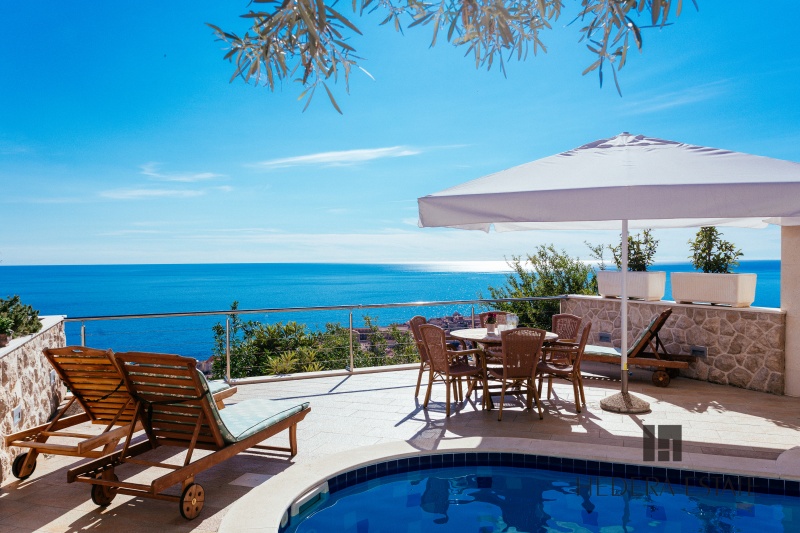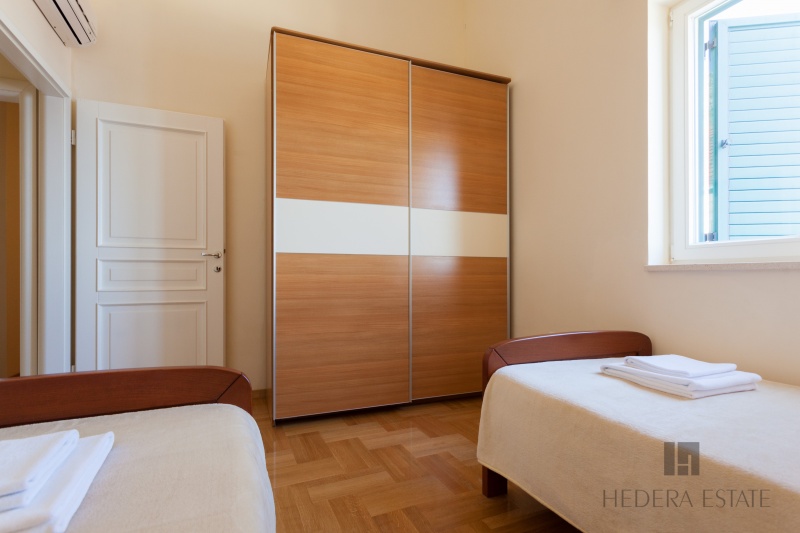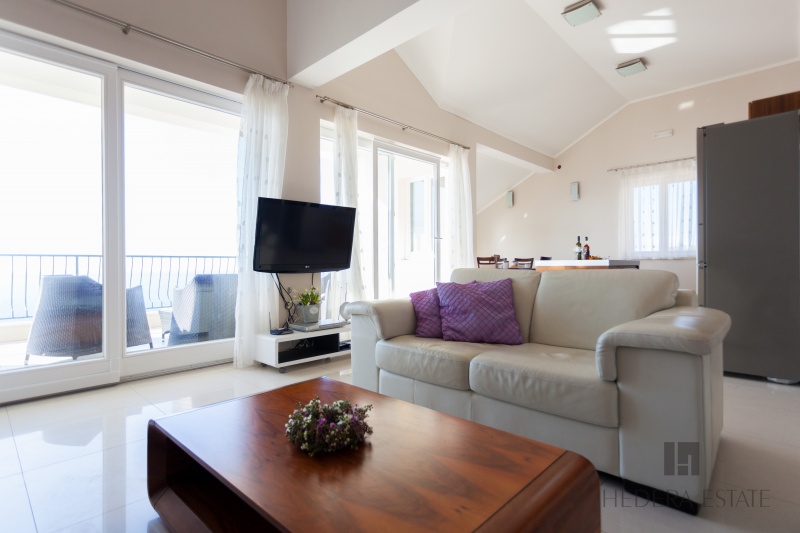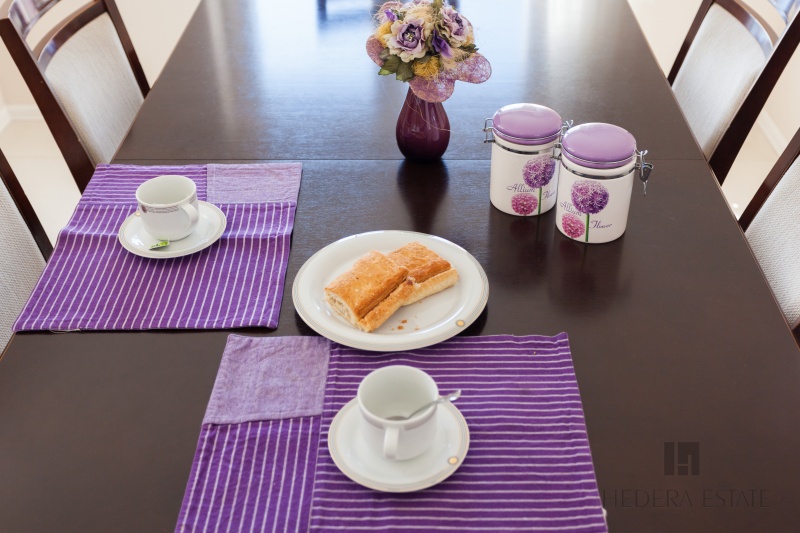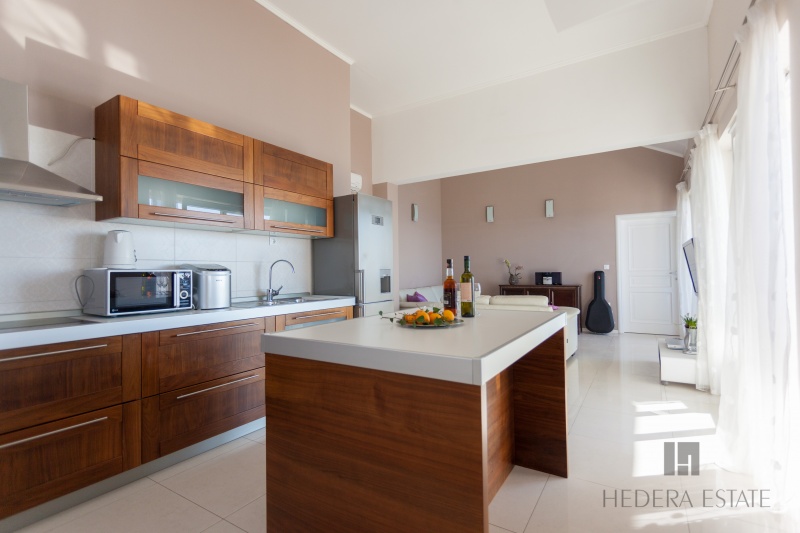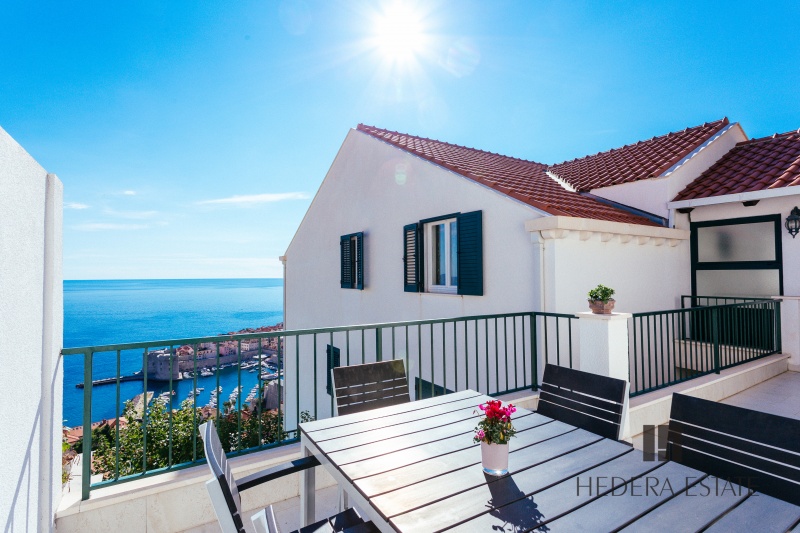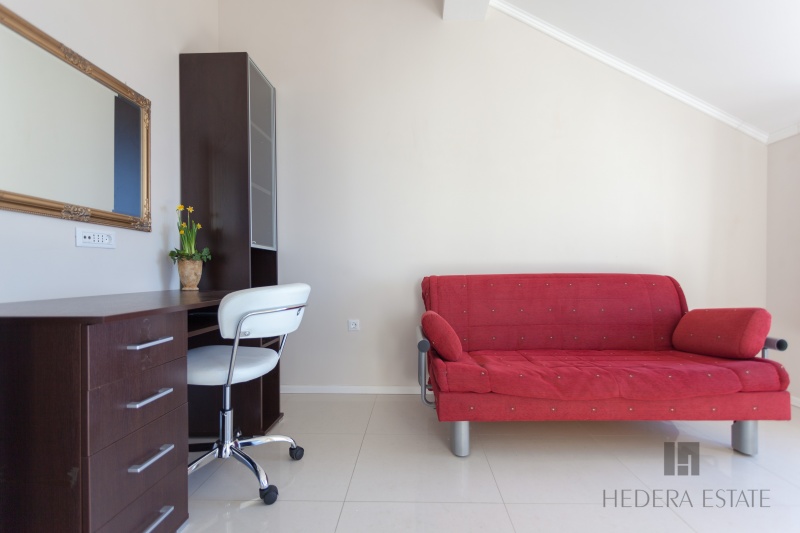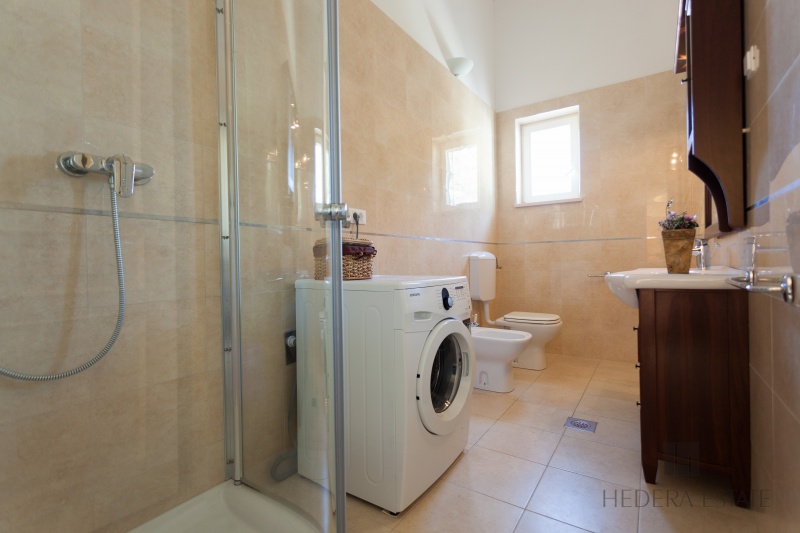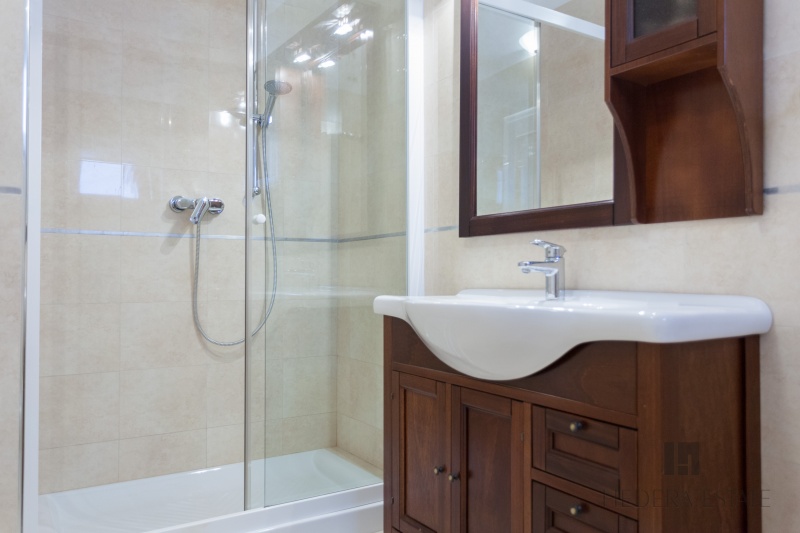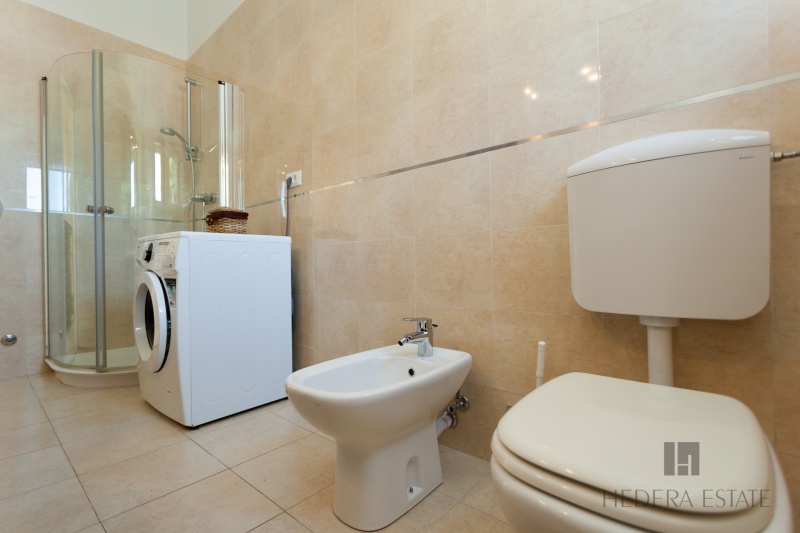 This exclusive high décor apartment located just above Old Town of Dubrovnik offers stunning views of entire eastern side of the city and island of Lokrum. Set in elite Ploče area, the property with three bedrooms, a generous-sized terrace and private swimming pool represents a truly special place to stay at.


The apartment(120 m2 inside plus 50m2 terrace) features 2 queen bedrooms, 1 twin room, 2 bathrooms(1 en suite bathroom), living room, lounge area, study room which can accommodate 2 extra people on the pull-out sofa bed. There is a fully equipped American style kitchen with microwave, oven, fridge, kettle, toaster, ice maker, coffee machine and dishwasher. The apartment has a private terrace with swimming pool, summer kitchen, seating area, loungers and parasol on an upper deck (15 steps) above the property. There is also a second terrace on the same level as the apartment offering dining area and BBQ. A parking place is available above the apartment. Amenities include air conditioning (all rooms), SAT LCD TV, DVD, hi-fi , wireless Internet, full kitchen, iron/ironing board, hair dryer, swimming pool, BBQ, safety box. It can be combined with Hedera A7 and A8 located in the same building.


Ploče is a calm neighbourhood in the heart of Dubrovnik. The apartment can be approached from the upper road walking 106 steps down, or from the bottom road walking 150 steps up. Old Town is approximately 10 minutes walk down the hill, for return trip it is recommended taking a taxi from Pile or Ploče gate, taxi ride would cost ca. 8 EUR or 60 HRK.



Hedera A9 sleeps 6 (+2*).


* Possibility to accommodate additional 2 guests on the sofa bed in the work room.

Extra person costs 10 Euro per person per night.

Reviews
Josefin Bjorck
Tuesday, May 7, 2019
Great apartment with fantasic views of Dubrovnik. Clean and tidy, good information and contact with the host.
Rachel Snyderman
Thursday, July 5, 2018
Fabulous and spacious home with the best views of Dubrovnik! No need to take the cable car when you get already get the view from the comfort of your balcony over your morning coffee. Pool was the perfect finishing touch!
Gitte Kofod
Sunday, June 24, 2018
The apartment was an amazing experience. We were 3 friends in the apartment - everything worked perfectly, the house has the most amazing view one might think, not to mention the pool, nice it was on a slightly higher level. Even the walk to the old town - was also incredibly fascinating. We highly recommend this place.
Sleeps 6 (+2)
3 bedrooms

2 bathrooms
Kitchen, dining area and living room
Swimming pool, 2 terraces/lounge/BBQ
Parking place
Distance to Old Town: 7-10 minute walk